How we do it, Who we are
Admatic is simple. Faster, Better, Cheaper.
Faster because it's 'always on' 247 and we're here to support you 247. Better because you get your own strictly private Dashboard to manage your bookings and all of your Ad copy. Cheaper because we've reduced Agency margins and because of our wholesale buying power.
1. You just browse the media choice you want from the relevantl media section on the homepage, you see the price, you click to book it and you pay for it at the discounted wholesale rate shown in minutes.
2. You then upload your Ad copy onto the platform under your private Dashboard so you'll always be able to track your Ads.
3. Done. Simple. 247.
We do it every day, for over 100 Clients to whom we are most grateful.
Call us now 085 7100458 and always have a look at our News/Offers tab top right!
FREE 100 euro voucher per booking until end December. FREE to browse, FREE to register (we just need your details to book, no credit card asked for), FREE support/advice, NO Agency FEES EVER you just pay for the Media you choose at today's guaranteed price.
Admatic is an irish owned family business in name and in ethos, formed by highly experienced ex-Ad Agency people. We can help you with all things Advertising and are supported by the resources of a large worldwide PLC Media Agency/Agencies. Our CEO Stuart Fogarty is a second-generation Adman. Former – President and Fellow of The Advertising Institute (FIAPI), Board Member and Fellow of The Marketing Institute (FMII), Board member EAAA, Chairman of The Advertising Press Club, Board member of The Publicity Club, Ad Agency CEO and Owner of Ireland's largest Ad Agency McConnell's and AFAO'Meara Advertising, Co-Founder of CORE Media Ireland's largest Media Agency, Co Founder of Digital Agency ICAN, Co-Founder of Club Internet (floated Nasdaq March 2000 as Via Net Works) and Streamabout.com The Video Agency. stuart@admatic.ie if ever you need it.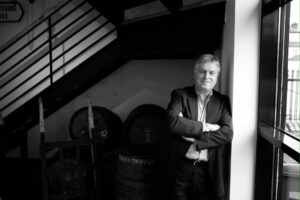 We do NOT disclose existing Clients publicly without their express permission, as they may have other relationships but…if you're still unclear on anything, please just ask us. 085 7100458.