From Irish Independent August 19th: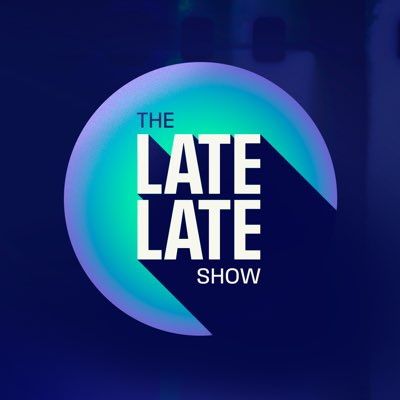 RTÉ's Late Late show has unveiled a new logo ahead of the programme's return in September, and it's missing the owl synonymous with the show since it first aired in 1962.
The change was announced on the Late Late show's Twitter profile.
A simple circular graphic with navy, green and purple has been introduced ahead of new host Patrick Kielty taking the reins from September 15.
A barn owl has accompanied the show's logo since it was first launched with Gay Byrne in 1962.
When former host Ryan Tubridy first took on the gig in 2009, the first thing he said in his announcement was: "I can tell you that the owl is not dead".
Viewers concerned for the iconic owl may not need to worry, however. After a wave of reactions to the owl's absence on Twitter, the show replied and said "don't worry, our owl is still on holidays and will be back soon".
Some likened the new logo to Batman's bat signal. The Late Late Show account acknowledged the comparison with a GIF of the Caped Crusader.