From RTE (!)
Former RTÉ presenter Ryan Tubridy has announced a move to Virgin Radio UK in London.

He will helm the mid-morning show on Virgin Radio from 10am to 1pm Monday to Friday from early January.

As part of the deal, Mr Tubridy will also be broadcasting live from London simultaneously on Dublin's Q102.

On weekends, he will present a dedicated Irish weekend show across Wireless Ireland stations on Dublin's Q102, Cork's 96FM, Live 95 in Limerick and LMFM.

Wireless Ireland and Virgin Radio UK are part of the News UK stable, which is owned by News Corp.

Other Virgin Radio broadcasters with shows alongside Mr Tubridy's include Chris Evans, Graham Norton and Leigh Francis.

The former Late Late Show host has been sharing trips to London on his Instagram account in recent months.

In a statement, he said: "I couldn't be more excited to start this new chapter with Virgin Radio.

"New city, new station, new beginnings. I love radio and what a joy to be following the legendary Chris Evans every morning. It's been a pleasure getting to know my new friends at Virgin Radio, all of whom have been warm, engaging and very entertaining."

Mr Tubridy left RTÉ earlier this year after controversy surrounding undisclosed payments to the broadcaster.

He has been off-air since 22 June.

In August, RTÉ Director General Kevin Bakhurst ended negotiations with Mr Tubridy over his return to his Radio 1 programme.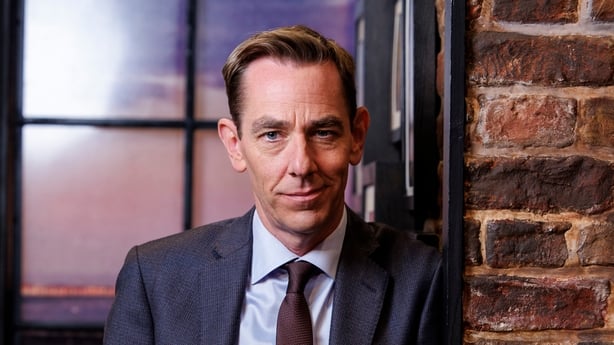 A Grant Thornton review showed that Mr Tubridy did not play any role in the misstating of his salary from 2017 to 2019.
Last week's JNLR figures showed that despite Mr Tubridy's departure during the summer, the 9am slot on RTÉ Radio 1 has picked up listeners, with an extra 13,000 on average tuning in over the last 12 months.
Virgin Radio UK Content Director Mike Casse said the station will bring Mr Tubridy's "warmth, humour and unique charisma to the UK audience properly for the first time. He will be the perfect mid-morning companion and the ideal tag-partner for Chris Evans".