From Adworld March 10 –
NewsBrands Ireland has rolled out a new print and digital campaign to highlight the fact that 82% of Irish adults read a print or online news title every week.
Running in both print and online, the campaign, designed by the News Ireland STUDIO team.
According to NewsBrands Ireland research from Kantar TGI 's Republic of Ireland survey shows that 3.25 million people read a print or digital news title every week.  The research also shows that 78% of 16–31-year-olds read a news title/app every week. The Kantar TGI research also found that newspapers and online ads are in the top 3 for attention and purchase decisions with news lovers 18% more likely to pay most attention to ads in newspapers, than the average adult. 
"It's encouraging to see that the demand for professionally produced journalism remains strong, both in print and online. Whether it's coverage and analysis of the political system, breaking news, sporting triumphs, campaigning journalism, or crime reporting, millions flock to trusted news publishers for factual information," says Ann Marie Lenihan, CEO of NewsBrands Ireland. "Journalism matters both editorially and commercially, providing trusted information and holding power to account, as well as offering advertisers the benefits of trusted platforms and scale to reach their audiences," she says.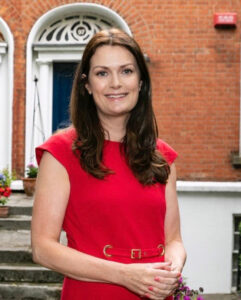 Speaking about the campaign, Karen Price, creative director, News Ireland, adds: "The purpose of the 82% campaign was to drive awareness amongst both readers and media buyers that print and digital news media were widely consumed. Whether it's online, or in print 82% of all adults in Ireland is a percentage worth highlighting. To make sure the statistic stood out, the News Ireland STUDIO team choose to have a little fun.  82% represented as a pie chart, looks remarkably like the Pac-Man character. A very memorable icon – forever consuming. In a suite of digital assets and print ads, the message is clearly and quickly understood.