From IMJ Adworld: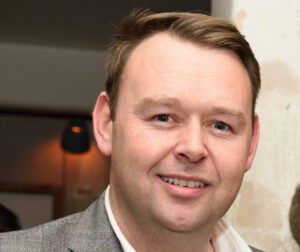 Gavin Deans, the managing director of the Bauer Media-owned Media Central has been appointed as RTÉ's new commercial director, replacing Geraldine O'Leary who stepped down from the role in July, two months before she was scheduled to retire. Deans, who is 45, will take up his new role in February 2024.
Deans is well known and well connected in the Irish media industry, having worked in various media sales and management roles across the print and broadcasting industries. Initially starting his career with Trinity Mirror, now part of Reach plc, he worked for Metro Ireland as sales manager before joining News International in 2007 as sales manager for the Sunday Times. In 2012, he joined Denis O'Brien's Communicorp group as sales manager for 98FM and Spin 1038. Then in 2014 he was instrumental in setting up the sales house Media Central, which managed advertising and sponsorship sales for stations within Communicorp. In September, Bauer Media acquired Media Central, having already acquired Communicorp in June 2021.
"RTÉ holds a special place in Ireland's media landscape. I am genuinely inspired by its commitment to delivering high-quality content and serving the needs of the public," says Deans.
"At the same time, I understand the challenges that RTÉ and the media sector face. As I set about the task of evolving a best-in-class commercial strategy for Ireland's national public service media, my focus, and that of my new colleagues in RTÉ, will be to deliver the maximum amount of revenue possible to safeguard RTÉ's public service portfolio for current and future generations," he says.
"I am delighted to welcome Gavin to RTÉ and to the leadership team. As we prepare to deliver a new strategic vision for RTÉ, the role of our commercial division will be critical. As a dual-funded broadcaster, the monies we generate from our content is re-invested into the creation of new content. Commercial revenue will be an essential pillar of a sustainable RTÉ and, with his unparalleled experience as an innovator in the sector, I am confident that our excellent commercial team will have a leader that can drive results for RTÉ, and for the audiences we serve," adds Kevin Backhurst, director general, RTÉ.